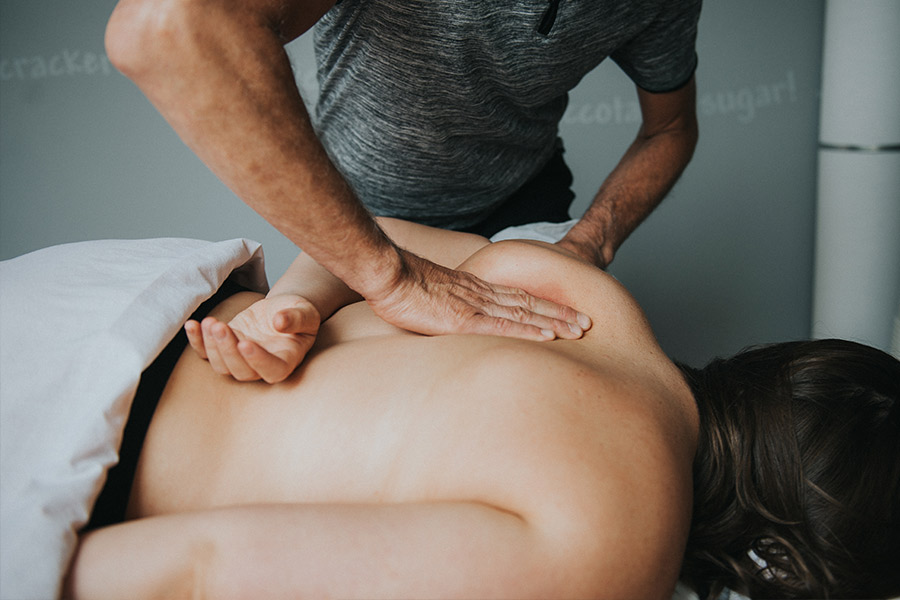 A Safe and Natural Health Care Therapy
Impulse Massage Therapists focus on injury rehabilitation by combining a variety of techniques including myofascial therapies, structural integration and fascial work, scar tissue techniques, stretching, home exercise prescription and circulatory techniques. Massage Therapy can decrease pain, trigger points, chronic strain patterns, adhesions, and scar tissue. It can increase neuromuscular function, sport efficiency and performance. RMTs are experts in soft tissue dysfunction and can help to successfully treat conditions such as tendonopathies, sprains and strains, headaches, pregnancy related issues, as well as a wide variety of other injuries and problems.
What to expect:
An initial consult and assessment with your Registered Massage Therapist to identify musculoskeletal factors contributing to your area of issue. A private room for treatment (you will be asked to disrobe to your comfort level) Discussion about your condition and the expected length of recovery Follow up with your Medical Doctor or Personal Trainer as needed.
What is Sport Massage?
PREVENTS muscle, tendon, other soft tissue and joint injuries.
REDUCES the strain and discomfort of training and chronic strain patterns, allowing a quicker return to maximum training levels.
ENABLES the athlete to recover more quickly from myofascial injury with less chance of chronic problems returning.
PROVIDES psychological boosts to the athlete, consistent with his or her commitment to high performance.
ENHANCES a preventive approach to athletic training whereby soft tissues are free of trigger points and adhesions, thus contributing toward the improvement of peak neuromuscular functioning.
PRE-EVENT massage stimulates circulation, calms nervous tension, and prepares the athlete for optimal performance while reducing the chances of injury.
POST-EVENT massage helps in recovery from hard training and competition, and assists in the removal of lactic acid and other waste products.
TRAINING massage focuses on the prevention of developing chronic injuries and aids in the healing process of current ones.
The CSMTA & Clinical Sport Massage Therapy
The Canadian Sport Massage Therapists Association (CSMTA) provides leadership in the field of sport massage therapy and education through the establishment of professional standards and qualifications of its members. The CSMTA enhances the health care needs of Canadian athletes through its National Sport Massage Certification Program (NSMCP©) and the effective application of sport massage during all phases of their training, performance and competition. The CSMTA is devoted to providing sport massage therapy to athletes, giving them an advantage in their game and career.
Provincial Requirements
A Sport Massage Therapist (SMT) must first complete Provincial requirements to attain Registered Massage Therapist (RMT) status. The therapist must then pursue the CSMTA post-graduate sport massage specialty training through the NSMCP© which requires an additional 500 hours of clinical and 500 hours of practical experience during their placements with teams in on-site settings, as well as additional sport-specific courses and a national certification exam.
CSMTA members must have First Aid and CPR certification before being eligible to take the certification exam. Furthermore, certified sport massage therapists are required to maintain their certification status and participate annually in continuing education courses.
Meet The Teams
We have two locations!