Explore Therapy & Treatment Options
Expect non-uniform thinking and effective treatment planning
Acupuncture
---
Acupuncture has been found to be a very effective and desirable treatment option for pain relief and pain management with little to no side effects. Efficacy is based on how acute or chronic the condition is. The expectation of the practitioner is that the cumulative effect of acupuncture will result in permanent results for individuals to resolve the problem and to maintain the improvement.
Acupuncture is a system of diagnosing and treating various diseases by inserting fine needles of various lengths into specific points on the body. Acupuncture comes from Traditional Chinese Medicine that has origins in ancient China and is thousands of years old.
Physiotherapy
---
A physiotherapist is a health care professional who specializes in maximizing human movement, function, and potential and they are dedicated to improving and restoring mobility. Physiotherapists have advanced understanding of how the body moves and what keeps it moving well.
Physiotherapy increases your independence and aims to give you the ability to function freely without pain in your home, workplace, sport, or your favorite leisure activity. Physiotherapy offers a wide range of specialized services of benefit to patients with traumatic, workplace and athletic injuries, arthritic joints, stroke, brain injury, spinal cord and nerve injury, cancer, pre- and postsurgical needs, and much more.
Bike Fitting
---
Impulse Physiotherapist and past competitive road cyclist, Jenny Lehmann, is now offering a dynamic cycling analysis, which merges industry bike fitting protocols with her clinical knowledge of cycling kinematics to optimize your comfort, performance and prevent chronic injuries.
In consideration of our inherent functional and anatomical variability, your session will commence with a physiotherapy screen such that Jenny can tailor your bike fit to accommodate your biomechanics, flexibility, injury history and functional strengths. If you are currently injured or have a history of chronic pain associated with cycling, you will likely be provided with some corrective off-bike exercises to compliment any equipment modifications made.
Massage Therapy
---
Impulse Massage Therapists focus on injury rehabilitation by combining a variety of techniques including myofascial therapies, structural integration and fascial work, scar tissue techniques, stretching, home exercise prescription and circulatory techniques.
Massage Therapy can decrease pain, trigger points, chronic strain patterns, adhesions, and scar tissue. It can increase neuromuscular function, sport efficiency and performance. RMTs are experts in soft tissue dysfunction and can help to successfully treat conditions such as tendonopathies, sprains and strains, headaches, pregnancy related issues, as well as a wide variety of other injuries and problems.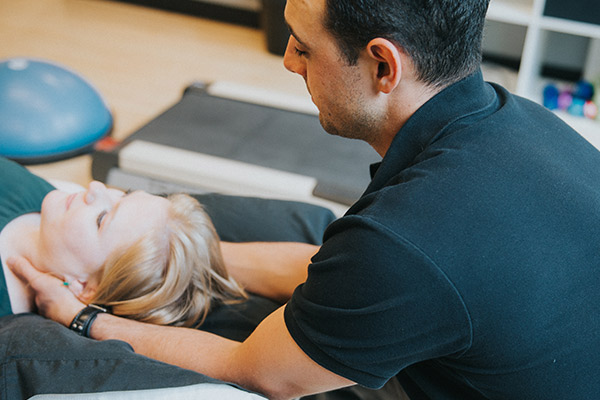 We're As Committed To Your Body As You Are. We are dedicated to helping you heal and minimize injury, so you can maintain your fitness level.
Our Values:
Provide comprehensive individualized one-on-one healthcare.
Work together as a team in a fun, positive environment.
Operate with integrity and efficiency.
Support and inspire our clients in every way possible.
Push ourselves and our industry to grow in knowledge and innovation, give back to local and global communities, and reduce environmental impact.