Move Better. Feel Better. Perform Better.
Through one-on-one individual care and education, we help you prevent and limit injuries.
Physiotherapy
---
Physiotherapy increases your independence and aims to give you the ability to function freely without pain in your home, workplace, sport, or your favorite leisure activity. Physiotherapy offers a wide range of specialized services of benefit to patients with traumatic, workplace and athletic injuries, arthritic joints, stroke, brain injury, spinal cord and nerve injury, cancer, pre- and post-surgical needs, and much more.
Chiropractic Care
---
Chiropractic Care is concerned with the diagnosis, treatment and prevention of mechanical disorders of the musculoskeletal system, and the effects of these disorders on the function of the nervous system and general health. Chiropractic takes a drug-free, manual approach to health care through the assessment, diagnosis, treatment and subsequent prevention of conditions relating to the neurological, muscular and skeletal systems of the body.
Massage Therapy
---
Massage Therapy can decrease pain, trigger points, chronic strain patterns, adhesions, and scar tissue. It can increase neuromuscular function, sport efficiency and performance. RMTs are experts in soft tissue dysfunction and can help to successfully treat conditions such as tendonopathies, sprains and strains, headaches, pregnancy related issues, as well as a wide variety of other injuries and problems.
Acupuncture
---
Acupuncture has been found to be a very effective and desirable treatment option for pain relief and pain management with little to no side effects. Efficacy is based on how acute or chronic the condition is. The expectation of the practitioner is that the cumulative effect of acupuncture will result in permanent results for individuals to resolve the problem and to maintain the improvement.
Kinesiology
---
Kinesiology is the science of human movement, performance, and function. It applies the science of biomechanics, anatomy, psychology, and neuroscience to human movement and function. Practitioners are required to have completed a minimum four-year degree in a specialized kinesiology program from a recognized post-secondary institution.
Graston Technique®
---
Graston Technique® is an innovative, patented form of instrument-assisted soft tissue mobilization that enables clinicians to effectively break down scar tissue and fascial restrictions. The technique utilizes specially designed stainless steel instruments to specifically detect and effectively treat areas exhibiting soft tissue fibrosis or chronic inflammation.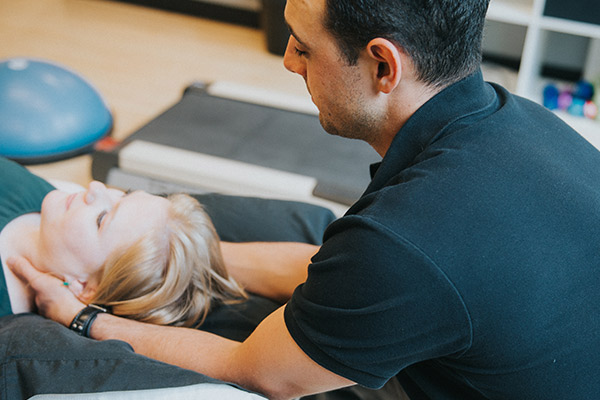 Get to know our team! They are dedicated to helping you heal and minimize injury, so you can maintain your fitness level.
Our Values:
Provide comprehensive individualized one-on-one healthcare.
Work together as a team in a fun, positive environment.
Operate with integrity and efficiency.
Support and inspire our clients in every way possible.
Push ourselves and our industry to grow in knowledge and innovation, give back to local and global communities, and reduce environmental impact.
Quick Links: West Vancouver Sport Therapy Team ,  Port Moody Sport Therapy Team
Patient Education!
Wellness Tips and Advice For Our Community
We Have Two Locations!
West Vancouver and Port Moody