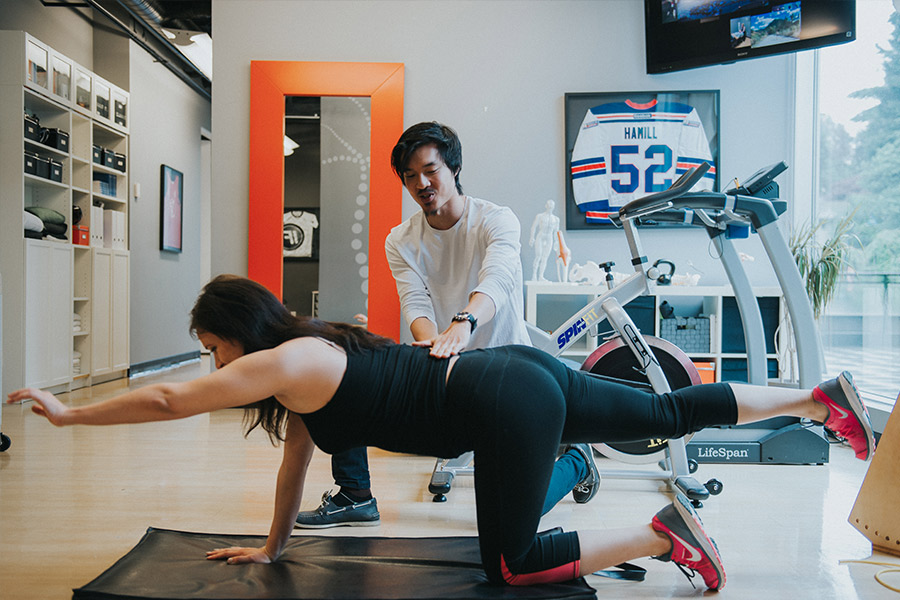 Restore Your Mobility With Physiotherapy
A physiotherapist is a health care professional who specializes in maximizing human movement, function and potential and they are dedicated to improving and restoring mobility. Physiotherapists have advanced understanding of how the body moves and what keeps it moving well. Physiotherapy increases your independence and aims to give you the ability to function freely without pain in your home, workplace, sport, or your favorite leisure activity. Physiotherapy offers a wide range of specialized services of benefit to patients with traumatic, workplace and athletic injuries, arthritic joints, stroke, brain injury, spinal cord and nerve injury, cancer, pre- and postsurgical needs, and much more.
Physiotherapists help get you moving after surgery, treat neck, back and other joint injuries, treat sport injuries and give advice on prevention and sport efficiency, maximize mobility following a stroke or in neurological disorders, help to manage respiratory and cardiac conditions, care for physical challenges associated with arthritis or repetitive strain.
What to expect in your first visit:
When you see a physiotherapist, he or she will complete an extensive assessment that may include your health history, evaluation of pain and movement patterns, strength, joint range of motion, reflexes, sensation and cardiorespiratory status. In addition, the physiotherapist examines reports from your doctor about relevant xrays, laboratory tests, and surgical records. Based on this assessment the physiotherapist establishes a treatment plan and works in partnership with you and the team at Impulse to develop individualized goals.
How do Physiotherapists Work?
Physiotherapy treatment can include therapeutic exercises, manual therapy, acupuncture (if the therapist has additional training in this area), electrical modalities such as TENS, or ultrasound. A physiotherapist promotes independence and emphasis is placed on what you can do for yourself and on education to prevent future injuries or disability.
What are the benefits of Physiotherapy?
Physiotherapy benefits include decreasing pain, improving joint mobility, increasing strength and coordination and improved cardiorespiratory function. Everyone can benefit from physiotherapy whether you are a high level athlete, living with a chronic illness, recovering from a work injury or suffering after that weekend hockey game.
Meet The Teams
We have two locations!