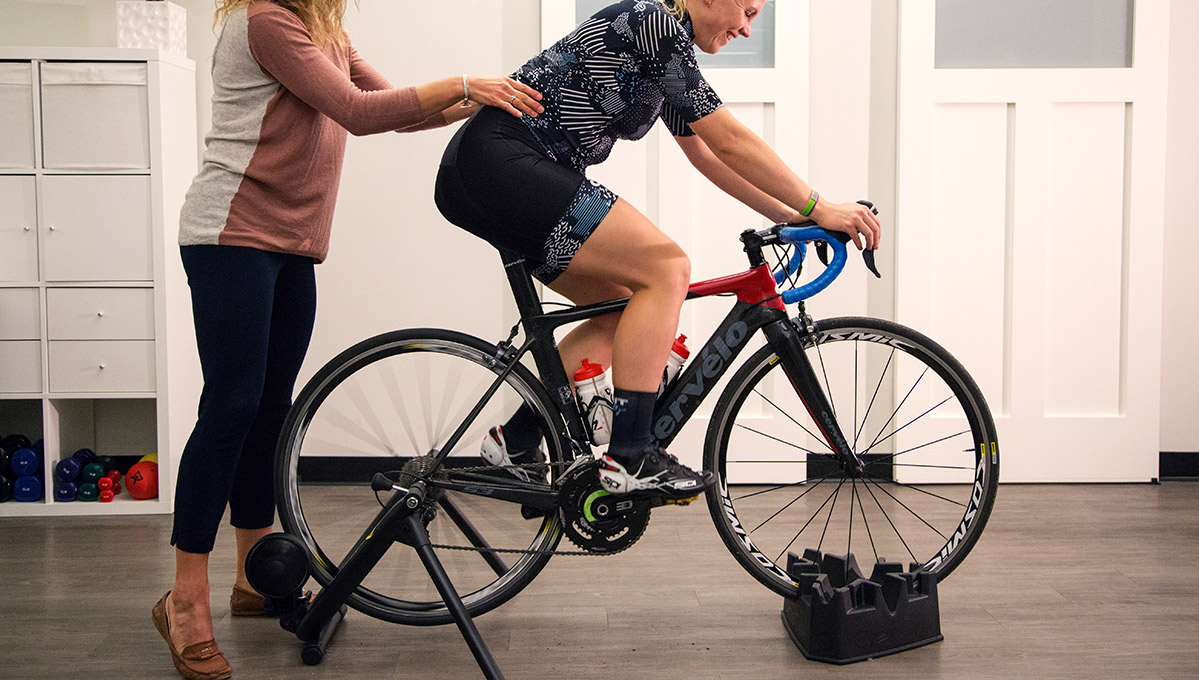 Dynamic Cycling Analysis:
Have you ever wondered why your left leg feels more fatigue following a hard ride? Why the right side of your neck aches following a long commute? Have you practiced single leg pedalling and noticed that you're pedalling squares versus circles with only one leg? Maybe you've had numerous bike fits over the years, tried various dimensional modifications and shims, and still feel as though something is just not right?
There are many methodological bike fitting protocols out there, many of which utilize complex equipment and technology to theoretically optimize your cycling position, however, many fail to acknowledge the muscular imbalances and instabilities contributing to dysfunctional movement patterns, asymmetries and/or chronic pain prior to making equipment changes. A clinical approach to bike fitting aims to determine whether or not corrective on and off bike interventions should precede equipment modifications, such that biomechanical faults are not reinforced with unnecessary adaptations. This approach parallels a physiotherapist's aim to modify causative factors contributing to foot and knee pain prior to recommending orthotics.
Impulse Physiotherapist and past competitive road cyclist, Jenny Lehmann, is now offering a dynamic cycling analysis, which merges industry bike fitting protocols with her clinical knowledge of cycling kinematics to optimize your comfort, performance and prevent chronic injuries. In consideration of our inherent functional and anatomical variability, your session will commence with a physiotherapy screen such that Jenny can tailor your bike fit to accommodate your biomechanics, flexibility, injury history and functional strengths. If you are currently injured or have a history of chronic pain associated with cycling, you will likely be provided with some corrective off-bike exercises to compliment any equipment modifications made.
Who is this suited to: Recreational and competitive cyclists and triathletes, as well as, commuters.
What to expect: Please come prepared with your bike, cleats, pedals, cycling clothes, cycling and running shoes, and expect to spend approximately 30 minutes to an hour pedalling, intermittently at various intensities.
Cost: $175.00 
Time: 1.75 hour appointment